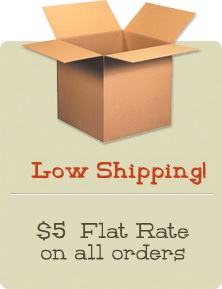 Shipping Information
We ship all orders out within one business day to destinations in the United States. Sorry, at this time we do not ship outside the United States. We ship from the Nature's Sunshine warehouse nearest you, and therefore most packages arrive within three to five business days. Occasionally, some packages do take a few days longer. We ship using the following method:

Standard Shipping - UPS Ground. Most of our customers receive their packages within 3 business days after shipment.

PO Boxes - Please do not enter a PO Box as a shipping address unless UPS delivery is not a valid option. When a PO box is entered, your package will ship parcel post. This method of shipping is much slower than UPS.
SHIPPING RATES
Standard Shipping (UPS Ground with typical 3-4 day delivery)
Under $40 = $7.50$5.00
$40-199.99 = $11.00 $5.00
$200-299.99 = $13.50 $5.00
$300-399.99 = $16.00 $5.00
$400-499.99 = $18.00 $5.00
Over $500 = $20.00 $5.00

These are our current best sellers.